Belmont Bike Farm
We have bike trails to suit all types of bikes, ages and abilities.
Covering a diverse range of stunning natural terrain, they're perfect for serious bikers and families who love to get into the great outdoors.
The Lowdown
Bikers can pop into Fatbike Adventures to get a lowdown before hitting the trails. There are maps at the Trailhead, located outside the Tram Office/Fatbike Adventures and also at various points on the routes. Helmets must be worn on all trails. The bike and hike trails are free but if traveling by car there's a small car parking fee of €3 which goes towards the development and maintenance of our bike and walking trails. This covers bikers and hikers safe, secure parking for the full day. Click here to purchase an annual Parking Pass
The Bike Trails
There are currently two dedicated bike trails marked Blue and Red. The Blue Trail is graded Moderate and the Red Trail is graded Difficult. The Green Bike and Hike Loops are graded Easy for the short and medium loops with the long loop graded moderate. Bikes must travel in a clockwise direction only on these trails. All trails start at the Tram Office.
The Pump Track Trail
Devised for use by hardtail bikes or BMX bikes. This two-section trail is one of the largest in Ireland. The Junior trail is for under 12s. It helps develop skills from basic pushing onto cornering, standing and pumping. The larger trail (115 metres) is for over 12s. A moderate level of bike skill and fitness is needed. Time spent here will hone and improve bike handling skills.
What Trail is Right for You?
Belmont Demesne is to be enjoyed by all ages and generations. However, it is important for your safety and enjoyment that you choose a trail that is within your level of bike riding ability and fitness. Never ride a trail that is beyond your level of ability. Also, we do ask that all children and teens under the age of 16 must be accompanied by an adult at all times. Don't forget to bring your cycling helmet as it is compulsory to wear one on all cycling trails.
Grade: Easy
Trail: Consistent, generally even surfaces suitable for off-road bikes only. Low gradient with minor dips or occasional bumps. Average gradient 5%.
Ability: Low level of bike control ability required.
Grade: Moderate
Trail: Variable and slightly uneven surfaces suitable for mountain bikes only. Some dips, hollows, rocks and protruding roots, timber boardwalk sections and moderate gradients. Average 6%
Ability: Moderate level of bike control ability and physical fitness required.
Grade: Difficult
Trail: Very variable and uneven surfaces suitable for mountain bikes only. Technically challenging with tight turns, small rock steps, bumpy terrain and steep exposed side slope. Average gradient 10%.
Ability: Requires a high level of competency in bike control and a high level of physical fitness.
Bike Hire and Repairs
Fatbike Adventures is also located on-site, offering a range of guided bike tours plus bike rental, sales and servicing.
Food
Arthur's Barn will be closing temporarily for some much needed essential works and a refurb from Thursday 14th Oct.
The amazing Brew With a View will be in situ making sure you get your coffee fix and a slice or two of their delicious homemade treats. Can't wait to share our new plans with you!
Be nice, say hi!
Respect for nature and respect for people – that's our mantra! We're a family amenity so please be polite to fellow bikers and hikers. Be careful on the main avenues, you might meet cars or horses. Leave no trace. Please keep all dogs on leads and pick up after them.
Frequently Asked Questions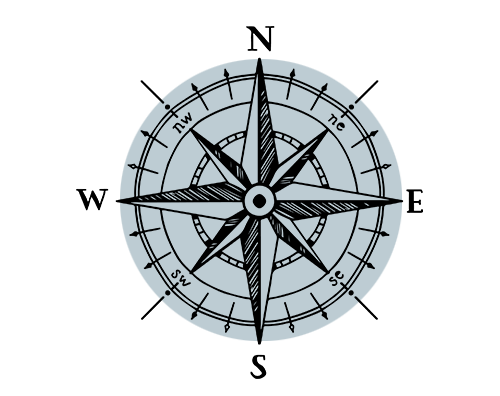 Find Us
About Parking
Opening Hours
email us
News
When you say the bike trails are free to use, can I cycle up and use on my own mountain bike?
That's exactly right – starting From Tuesday the 18th August 2020.
Can I bring my dog?
Dogs are most welcome but must be kept on leads at all times as we are a working farm. We would like to ask you kindly to pick up after your dog. There is a dog poo bin located beside the gates of the walled garden.
Do the car park charges apply to people just coming in for a coffee?
Our parking charge will apply to everyone who visits Belmont by car. The charge will go straight towards maintaining the car parks, tracks & trails. We are introducing an annual car park charge available to those who are regular visitors, which will give unlimited access to Belmont Demesne.
How will we pay car park charges? Cash, contactless card transaction, or pay by phone?
The car park charge will be taken at the main entrance via contact-less payment.
Is there an entrance fee?
There is a small charge of €3 for secure parking which goes towards the development and maintenance of our bike and walking trails. That means you can park your car safely and hit the trails for the whole day! Bikers and walkers arriving on foot or two wheels go free.
How do I pay the parking fee?
You can pay by contactless payment at the gate – just tap and go! You can also buy a Season Pass, which means you can come as many times as you want. Our current Season Ticket is only €10 per month.
Do I need to pay for the trails?
No! All our bike trails and walking trails are completely free.
How do I avoid getting lost on the trails?
You can grab a map at the Main Entrance or in Arthur's Barn. We also have signage throughout the estate to help you navigate around, or you can download a printable pdf map here.
Do you have a playground?
Our playground is the Great Outdoors! We have acres of space to enjoy and lots of wild flora and fauna to spot on our trails. Our beautifully restored Walled Garden, right beside Bak'd Café, also has loads of space for children to run around while you enjoy a coffee.
Are the trails buggy friendly?
Our walking trails are not tarmacadamed but hardcored. The best trail for buggies is our Green Trail. The Green long loop is a really lovely walk but has one steep part. It's still suitable for a buggy but you may need a bit of muscle to push the buggy up! Just choose the short or medium loop instead.
Have you got a Café?
Indeed we have!
Eat at Arthur's is now fully re-opened after a refurb.
The amazing Brew With a View has done a fantastic job making sure you got your coffee fix and a slice or two of their delicious homemade treats.
Arthur's Barn is one of the original sets from the legendary film "King Arthur", shot here in Ireland, starring Clive Owen and Kiera Knightly. Belmont Demesne has a rich film pedigree and has been the location for a host of blockbusters including Vikings, Calvary and Into the Badlands.
Can I bring my own food?
Can I hire a bike?
Yes. You can hire bikes from Fatbike Adventures based at the old Tramyard beside the Car Park – the guys will match you up with the perfect bike. For more information contact Fatbikes directly at ian@fatbikeadventures.ie
Can I bring my own bike?
Yes, from Tuesday 18th August you can bring your own bike. We have trails for every type of bike. But you must wear a helmet on the trails at all times. There are trail maps outside the Tramyard Office and Fatbike Adventures, located beside the Car Park. The team at Fatbike Adventures have bikes for hire too. Pop in for more info.
Can I get my bike repaired or serviced?
Absolutely. The Fatbike Adventures Shop has a great range of bikes for sale, plus a team of bike gurus with over 20 years' experience when it comes to bike servicing and repairs. Suspension, fork servicing, complete builds, restorations, upgrades – they cover everything. It's also the only Bike Shop in Ireland with its very own trails to try out bikes post-service.
Are there any childrens clubs running in Belmont?
At Belmont we're passionate about bringing people of all ages closer to nature. The Forest Club is located right in the heart of Belmont Demesne. Children can learn about nature through fun hands-on activities and experiences. The Forest Club runs after-school clubs, forest school sessions, kids' camps and birthday parties. They are a great way for children to learn new skills, gain an appreciation for the great outdoors and have lots of fun too!
Read more here !
Are the walking trails wheelchair accessible?
The short and medium versions on the clockwise green 'hike and bike' trail would be challenging but are indeed wheelchair accessible. The car park area, access to the walled garden and toilets facilities are all wheelchair accessible too.